ABOUT
RESOURCES
EVENT SERIES
The Government Relations Committee (GRC) of the Alexandria Chamber of Commerce is charged with representing and serving as the advocacy voice of Alexandria business before government officials at the local, state and federal level.
In addition to advocacy the Chamber GRC also hosts a number of events throughout the year designed to educate and inform the Chamber membership and community at large. Those events include: The General Assembly Breakfast, City Council Breakfast, and Legislative Reception.
This committee is appointed each year by the Chamber Board of Directors. Applications become available in October for appointment by the Chamber Board in December for a one year term beginning in January of each year. For more information on the Government Relations Committee please contact Maria Ciarrocchi mciarrocchi@thechamberalx.com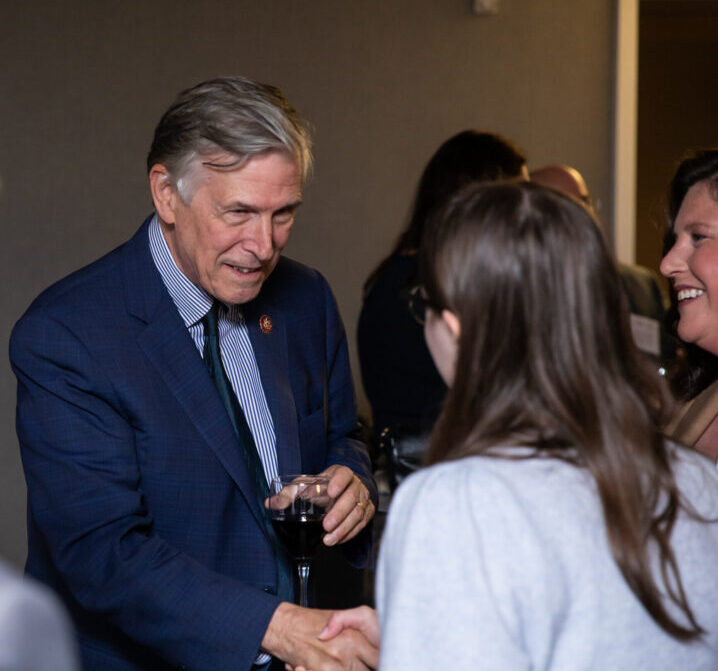 Resources
Need Help?
Do you have questions on how to navigate City Hall? Or on a piece of legislation in the General Assembly? We're here to help on all business related issues.
Submit Question
Additionally, each quarter the Government Relations Chair and Chamber Staff will be hosting a "Virtual Office Hour" where you can pop in and learn more about the Chamber's advocacy or talk through any questions or issues you may be having. More details to come.
Legislative Agendas
LEGISLATIVE EVENT SERIES
The Chamber ALX hosts several Legislative Events throughout the year that provide opportunities for our members to meet and hear from elected officials at the local and state level as well as have worthwhile discussions on current issues.
This series kicks off in March with our General Assembly Breakfast, where we welcome members of the Alexandria Delegation of the General Assembly to share their thoughts on the most recent session.
In late spring, we host the Alexandria City Council Breakfast which features a conversation on current issues facing businesses in the City.
In September, our wildly popular Legislative Reception provides members and guests with the opportunity to mingle with elected officials, City staff and community leaders. This event also features the unveiling of the Chamber's Legislative Agenda for the coming year.
For more information please contact Maria Ciarrocchi mciarrocchi@thechamberalx.com